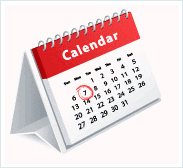 Welcome to our Quick and Easy Appointment Scheduler
Thomas Edison State University is proud to offer one to one counseling for prospective students. Using this scheduler, you can schedule appointments with an Admissions Counselor to discuss either undergraduate or graduate programs. Appointments are available over-the-phone or in-person.
THE SCHEDULER IS FOR PROSPECTIVE STUDENTS WHO HAVE NOT YET APPLIED TO THE UNIVERSITY.
IF YOU HAVE APPLIED TO THE UNIVERSITY AND ARE SEEKING TO SPEAK WITH AN ACADEMIC ADVISOR, YOU CAN MAKE YOUR APPOINTMENT HERE.
Admissions Appointments for Prospective Students are available at the following location:
Office of Admissions, Canal Banks Bldg. 221 West Hanover Street, Trenton, NJ
Within minutes of making your appointment, you will receive a confirmation email with a calendar notification. The phone number for you to call in for your appointment will be included in the email. In addition, you will also receive an automated phone reminder the day before your appointment.
Appointments can be changed or canceled at any time on this website.